Barnyard Friends Oatmeal Soap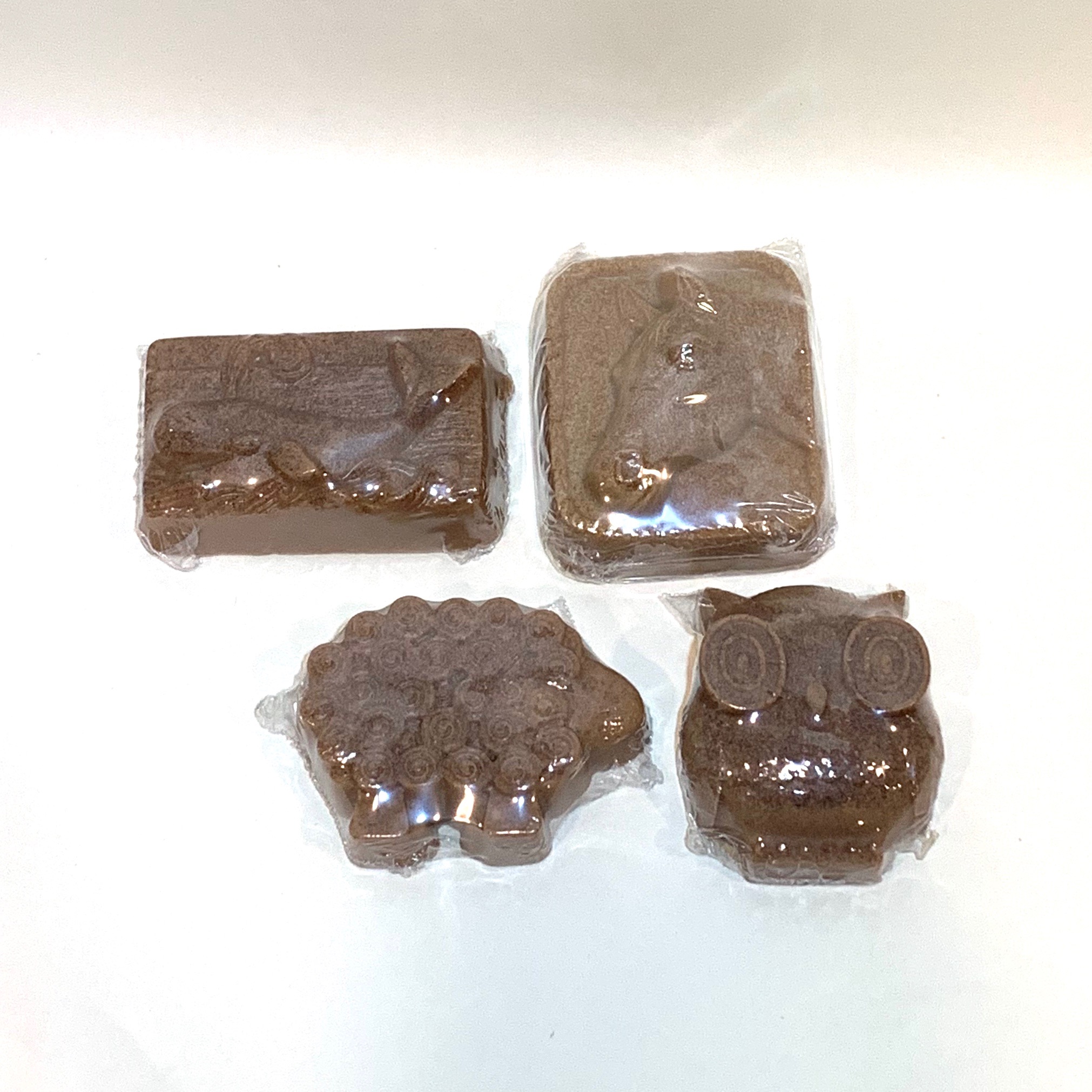 Barnyard Friends Oatmeal Soap
My Barnyard Friends Oatmeal soap bars are made with Colloidal Oatmeal. This is an especially nice bar that has a creamy lather. Children and adults love the shapes.
The nice thing about children and bar soaps is unlike liquid soap, you can't use too much of a bar of soap. Too big for little hands? cut them in half! I do this all of the time for our 1/2 bath powder room.
Made with Colloidal Oatmeal for a luxury bar of soap. Oatmeal is the natural color and the fragrance is Oatmeal, Milk & Honey.
The little lamb and many other soap shapes are customize-able for your baby shower or gender release party. Perfect for those that love sheep and lambs.
Lamb 3 ounces
Owl 3.5 ounces
Whale 4 ounces
Horse 5 ounces
Pair this with my handcrafted knit washcloths for a beautiful and thoughtful gift.
Handcrafted in Massachusetts USA by me, Sandie the Mermaid in a smoke and animal free environment.
Never tested on animals, only on my girlfriends.
**Note- Customized soap orders have a minimum purchase number must be prepaid and can take up to three weeks before shipping
Ingredients; Sorbitol, Sodium Cocoate, Propylene Glycol, Sodium Stearate, Glycerin, Avena Sativa (Oat) Kernel Meal, Titanium Dioxide, Fragrance.